Colin Gibbs
Painter and Printmaker.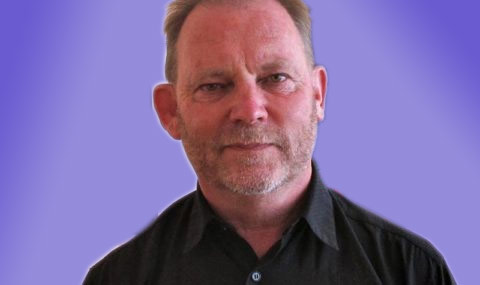 Colin was born in Whanganui. He spent his childhood in the shadows of the Parapara Hills, and alongside the Whanganui River.
His more recent work explores biculturalism, relationships with our land, and social commentary. Colin destroyed almost all of his early works – only one of these survives, in the collection of the Sarjeant Gallery, Whanganui.
Now – 2020
I first heard Gary Husband and Alex Machaceh's Now some time in late 2013. I have for many years been immersed in John McLaughlin's work, and Gary is a long-time member of John's group, the 4th Dimension. Alex's work was quite new to me, and took me by surprise, especially as I am a neophyte guitar player. This music resonated with the innermost part of me, and I found that repeat...
ORKNEY – light 2019
In August 2019 we spent three weeks in Orkney. The landforms were varied. As you travelled down from the higher lands, you saw the scarring of where peat had been harvested. These hills were often wrapped in mist and fog, and shafts of silken light penetrated through the meetings of the hills. This light revealed hidden colours and textures of the land. The paintings try to capture t...
Let it be to a lofty mountain: The evolvement of Ortho-Bionomy in Aotearoa – a personal expression (2019)
In Aotearoa, many of us feel an intimate and dynamic connection to our land—te whenua. It provides us the security and resonance of beingness. Our earthly lives begin and end in te whenua, but te whenua continues to evolve. These paintings have been gifted, with aroha, to Ortho-Bionomists at a Residential in April 2019 at Tauhara Retreat, Taupō. As you view them, I invite you to contem...
Return to Song of the Years: Paintings on Baxter's poem 2018-2019
In 1970, at the age of 20, Colin held his first exhibition, Ourtimes, in the Whanganui Sarjeant Gallery. The themes of this exhibition confronted land issues as well as Colin's stance as a conscientious objector to the Vietnam war. The Whanganui Sarjeant Gallery holds a painting from this exhibition. Some months after his exhibition in the Sarjeant Gallery, Colin smashed all his paintings. D...
Sample Artworks
As an artist, more often than not, I find that the basic shape of the canvas is visualised first, though the image of the possible painting is rarely seen. When constructed, this canvas is primed not just to give it tooth so that the paint might adhere, but to also build texture.
Contemporary Art Workshops
We are often asked to run workshops for aspiring as well as experienced artists. ...
Contact Colin Gibbs
555 Matangi Road, RD4, Hamilton, 3284
Tuesday- Sunday 10am- 6pm or by appointment